Music
Sony Doubles Its Song Catalog – and Its Control of the Music Industry
21 minutes ago
Sony is buying EMI Music Publishing, adding two million songs from artists like Alicia Keys, Kanye West and Queen to its already-vast publishing catalog and cementing its position as the world's largest music publisher. The Japanese corporation is paying around...
The Beatles' Esher Demos: The Lost Basement Tapes That Became the White Album
34 minutes ago
Rob Sheffield's book Dreaming the Beatles: The Love Story of One Band and the Whole World is a celebration of the band, from the longtime Rolling Stone columnist. It tells the weird saga of how four lads from Liverpool became...
BTS' 'Love Yourself: Tear': Inside the K-Pop Sensations' New LP
51 minutes ago
The producer Steve Aoki has fond memories of hisfirst meeting with the seven-man K-pop ensemble BTS. "We got a big oldBluetooth boombox, huddled around it and just jammed," Aoki recalls."The last time I saw them in L.A., I gave [the...
Entertainment
'American Idol' crowns winner -- with a twist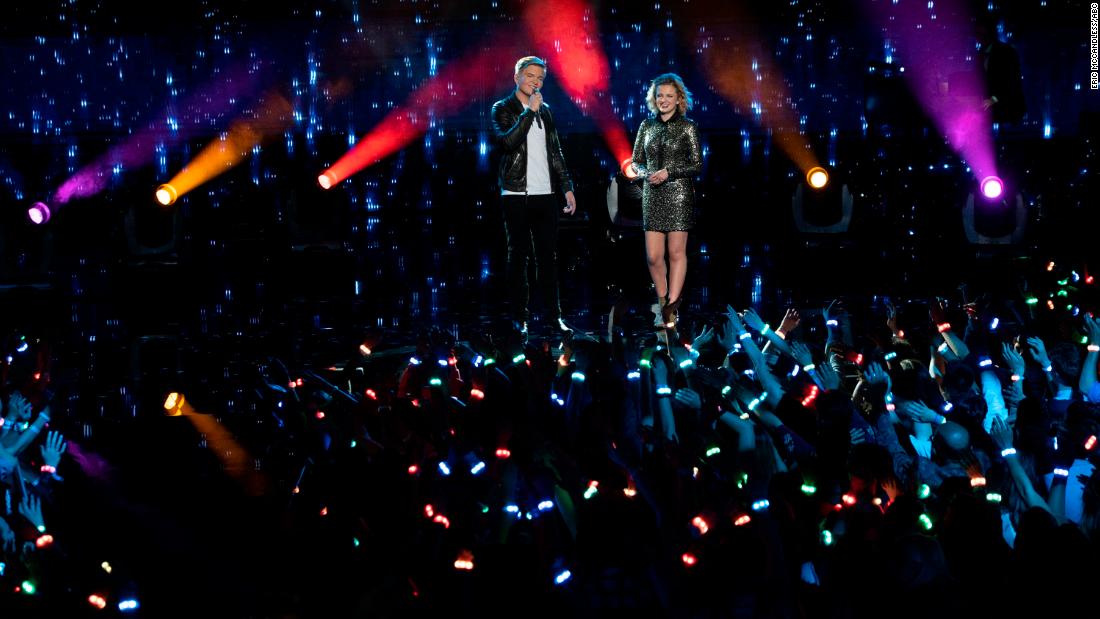 6 minutes ago
There was love in the air during the "American Idol" finale Monday night.
Ariana Grande's message to Manchester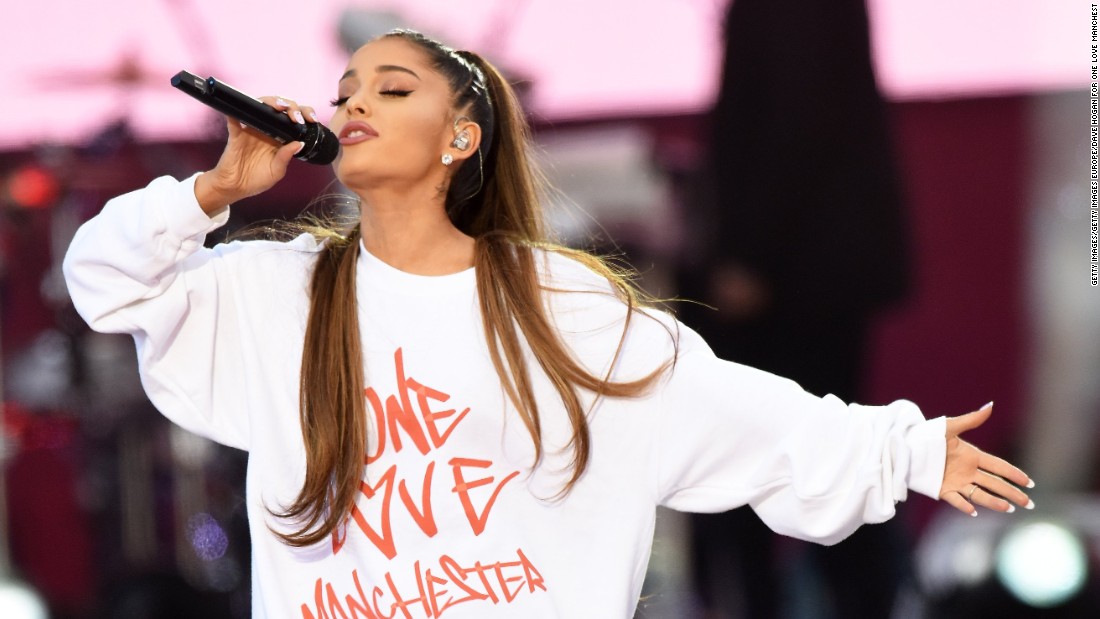 1 hour ago
Ariana Grande paid tribute to the city of Manchester on Tuesday to mark the one-year anniversary of the terror attack that killed 22 people attending her concert.
'Arrested Development' returns with more dysfunctional fun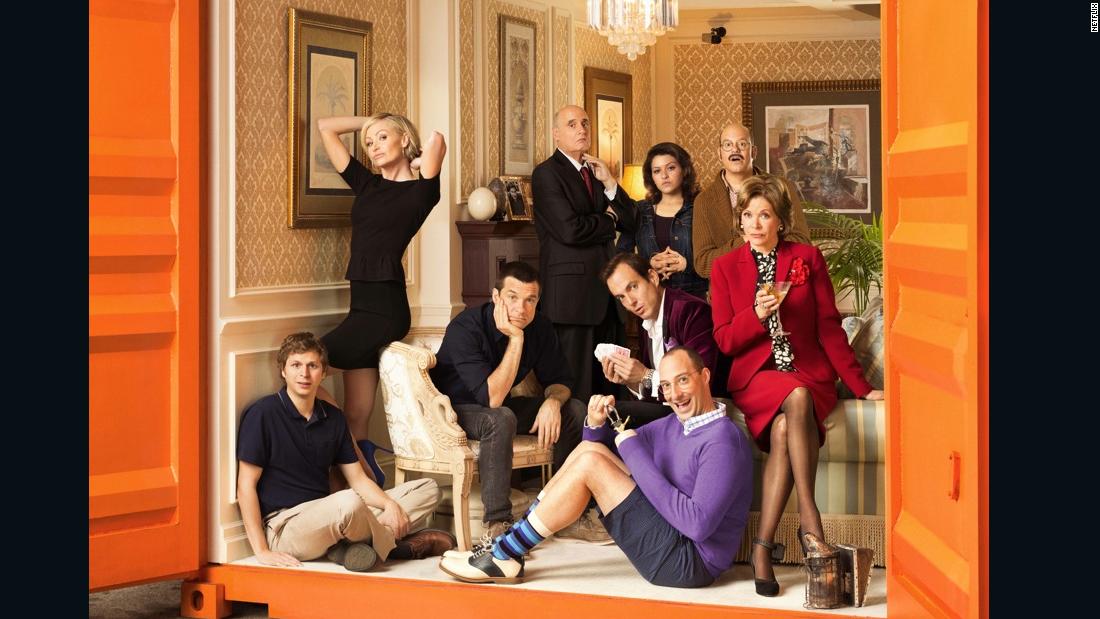 1 hour ago
"Arrested Development" is back, after an experimental fourth season that the parties appear to be tacitly admitting didn't entirely work, given that the producers re-edited the episodes. Returning to more familiar terrain, the show remains amusing, while delivering what feels like diminishing returns.
WVU Football
NC State Game Set for 3:30 p.m.
May 18, 2018
MORGANTOWN, W.Va. – The Atlantic Coast Conference has announced that WVU's Saturday, Sept. 15, non-conference football game at NC State in Raleigh, North Carolina, will be televised on ABC, ESPN, ESPN2 or ESPNU at 3:30 p.m. ET. The television network will be selected at a later date.
Holgorsen Hopes Bigelow, Robinson Continue WVU's Grad Transfer Success
May 15, 2018
MORGANTOWN, W.Va. - There are no trademarks on good ideas in college football. If somebody comes up with something good, you can bet others will soon copy it.
Irvin Opens Another Door With Graduation This Weekend
May 11, 2018
MORGANTOWN, W.Va. - Of the thousands of West Virginia University students taking part in this weekend's commencement exercises at the WVU Coliseum, Bruce Irvin is easily the most unlikely one to walk up to the dais and get a hug and a selfie from President E. Gordon Gee before being handed his diploma.
WVU Men's Basketball
Carter Impresses at NBA Draft Combine
May 21, 2018
MORGANTOWN, W.Va. - As expected, former two-time Big 12 Defensive Player of the Year Jevon Carter put on an impressive performance at this year's NBA Draft Combine, which took place May 16-20 in Brooklyn, New York.
Four Mountaineer Teams Honored By NCAA
May 16, 2018
MORGANTOWN, W.Va. – The West Virginia University men's basketball, rifle, golf and women's tennis teams received public recognition today by the NCAA for their latest multiyear Academic Progress Rate (APR) scores. The four teams posted multiyear APRs in the top 10 percent of all squads in each sport.
Basketball Hall of Fame Showcase Announced
May 16, 2018
SPRINGFIELD, MA – The Naismith Memorial Basketball Hall of Fame announced today the matchups for the annual Hall of Fame Holiday Showcase presented by Citi on Sunday, December 16 at Mohegan Sun Arena in Uncasville, CT. The tripleheader will feature University...
WVU Baseball
White Named Student-Athlete of the Week
23 hours ago
MORGANTOWN, W.Va. – After leading the Mountaineers at the plate last weekend, sophomore center fielder Brandon White of the West Virginia University baseball team has been named the WVU Student-Athlete of the Week, presented by University Apartments.
Big 12 Championship Seeds, Schedule Announced
May 19, 2018
MORGANTOWN, W.Va. – The West Virginia University baseball team has earned the No. 7 seed at the 2018 Phillips 66 Big 12 Baseball Championship and will begin postseason play against second-seeded Oklahoma State in the opening round on Wednesday, May 23, at 5 p.m. ET/4 p.m. CT, in Oklahoma City.
Mountaineers Drop Regular-Season Finale
May 19, 2018
MORGANTOWN, W.Va. – The West Virginia University baseball team lost its regular-season finale, 6-2, to Baylor on Saturday afternoon at Monongalia County Ballpark.
WVU Women's Basketball
Following the Mountaineers Has Never Been Easier
Apr 27, 2018
MORGANTOWN, W.Va. - Not too long ago, seeing the highlights of your favorite WVU sports teams required staying up past 11 p.m. to catch the local newscast.
Muldrow Selected by Seattle in WNBA Draft
Apr 12, 2018
MORGANTOWN, W.Va.  – West Virginia senior forward Teana Muldrow was selected 29th overall by the Seattle Storm in the third round of the 2018 WNBA Draft on Thursday. She is the seventh Mountaineer to be selected in the WNBA draft all of which have come under coach Mike Carey.
Cuevas-Moore to Join Mountaineers
Apr 11, 2018
 MORGANTOWN, W.Va. – West Virginia women's basketball coach Mike Carey announced Wednesday that point guard Bianca Cuevas-Moore will join the Mountaineers for the 2018-19 season.
Facebook
No feed items available at this time.