Music
Eric B. & Rakim Talk Reunion, the Birth of Cool and Being the Greatest
22 minutes ago
Eric B. and Rakim – architects of some the funkiest, smoothest, slick-talkingest records of rap's Golden Era – are currently on their first tour since the duo parted ways in 1992. The impact of their 1987 debut LP, Paid in Full –...
Bebe Buell Talks Carrying Steven Tyler Home and Her Secret Bet With Hugh Hefner
37 minutes ago
When NYC singer-model Bebe Buell moved south to Nashville five years ago, she brought a blast of rock & roll swagger to the still mainly country-music capital – as well as some of the best rock tales ever told, all...
Moby Selling Over 100 Pieces of Equipment for Charity
54 minutes ago
Moby is selling a variety of musical equipment and gear he's used throughout his career to raise money for the Physicians Committee for Responsible Medicine. The sale launches Thursday, April 26th, on This article originally appeared on www.rollingstone.com: Moby Selling Over 100 Pieces of Equipment for Charity
Entertainment
'The Handmaid's Tale' returns in searing new season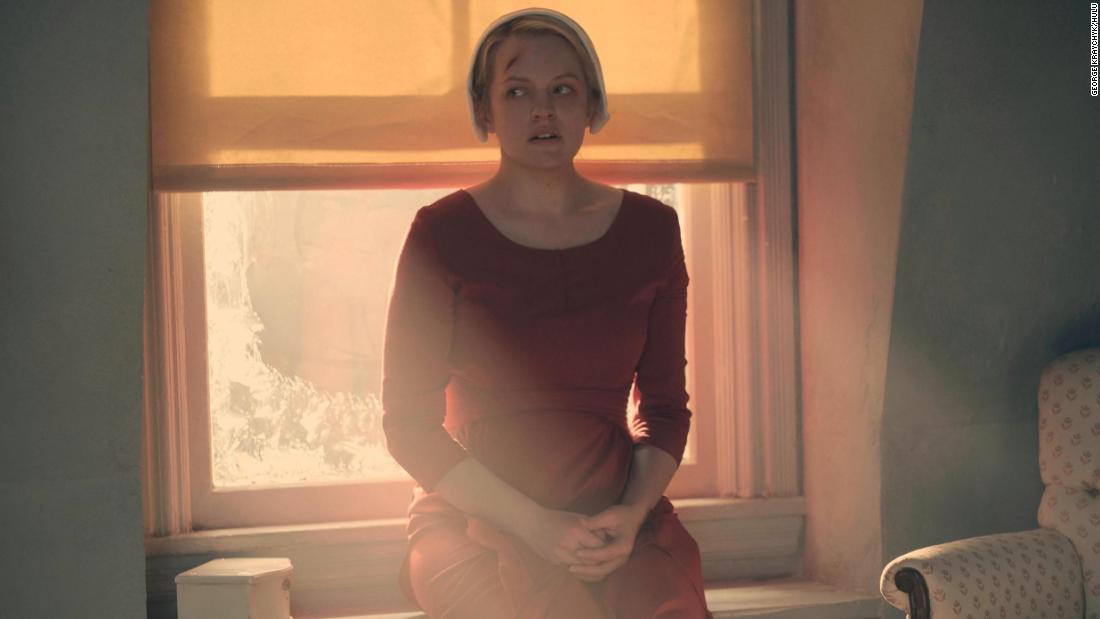 Apr 23, 2018
"The Handmaid's Tale" won last year's best-drama Emmy, a breakthrough for streaming services in general, and Hulu in particular. So it's saying something that the second season initially improves on the first -- a richer, deeper dive into this dystopian world and the paths followed by key players in getting there.
Amy Schumer explains how 'I Feel Pretty' led to love
19 hours ago
Amy Schumer met her husband at just the right time.
Family of Avicii grateful for 'loving words' about late musician
19 hours ago
The family of superstar DJ and producer Avicii says they are grateful for the "support and the loving words" following the musician's sudden death.
WVU Football
Remember This Guy? Askew-Henry Is Back And Ready To Go
Apr 16, 2018
MORGANTOWN, W.Va. - Do you remember when Dravon Askew-Henry was still just Dravon Henry, one of the top high school football players in Pennsylvania in 2013?
Campus Connection: Weekend Sports Notebook
Apr 13, 2018
It's time to break out the t-shirts and shorts as we finally enjoy some 70-degree weather in the Mountain State this weekend.
All-American Sills V Getting More Comfortable at WR
Apr 13, 2018
The process in becoming a dependable wide receiver can be looked at as an art. From footwork to body control, nuances of route running to physicality, a lot goes into being a productive pass catcher.
WVU Men's Basketball
Trio Named Big 12 Scholar-Athletes of the Year
Apr 12, 2018
MORGANTOWN, W.Va. – Seniors Jevon Carter of the West Virginia University men's basketball team, Amelie Currat of the women's swimming and diving team and James Koval of the men's swimming and diving team have been named the 2018 Big 12 Scholar-Athletes...
Hoops Non-Conference Home Schedule Announced
Apr 12, 2018
MORGANTOWN, W.Va. – West Virginia University Director of Athletics Shane Lyons has announced the 2018-19 men's basketball non-conference home schedule.
WVU to Participate in Inaugural Myrtle Beach Invite
Apr 11, 2018
ESPN is adding an early-season college basketball event to its roster this year with the Myrtle Beach Invitational. The new event will take place November 15, 16 and 18, at the HTC Center on the campus of Coastal Carolina University.
WVU Baseball
Musgrave Earns First MLB Call-Up
21 hours ago
MORGANTOWN, W.Va. – Former West Virginia University left-handed pitcher Harrison Musgrave has been called up to the Major Leagues by the Colorado Rockies from Triple-A Albuquerque, the Rockies announced today.
WVU Faces Marshall in Charleston Tuesday
23 hours ago
MORGANTOWN, W.Va. – The West Virginia University baseball team plays its only true road game in the month of April when it travels to Charleston, West Virginia, for a matchup against in-state foe Marshall on Tuesday, April 24, at 6:30 p.m. ET, at Appalachian Power Park.
Gardner Named Student-Athlete of the Week
Apr 23, 2018
MORGANTOWN, W.Va. – Following a record-setting performance in the women's pole vault last weekend, redshirt junior Madelin Gardner of the West Virginia University track and field team has been named the WVU Student-Athlete of the Week, presented by University Apartments.
WVU Women's Basketball
Muldrow Selected by Seattle in WNBA Draft
Apr 12, 2018
MORGANTOWN, W.Va.  – West Virginia senior forward Teana Muldrow was selected 29th overall by the Seattle Storm in the third round of the 2018 WNBA Draft on Thursday. She is the seventh Mountaineer to be selected in the WNBA draft all of which have come under coach Mike Carey.
Cuevas-Moore to Join Mountaineers
Apr 11, 2018
 MORGANTOWN, W.Va. – West Virginia women's basketball coach Mike Carey announced Wednesday that point guard Bianca Cuevas-Moore will join the Mountaineers for the 2018-19 season.
Women's Hoops Adds Boykin
Apr 11, 2018
MORGANTOWN, W.Va.  – Former McDonald's All-American forward De'Janae Boykin will join the West Virginia women's basketball team, as announced by coach Mike Carey on Wednesday.
Facebook
No feed items available at this time.